Intelligent
Agenda 360
Connects people, action, data and results
Owner and investor
Board
Management team
CEO
Owner and Investor
How can you ensure the optimal increase in value for your investment?
Can your company achieve the goals set out in its strategy whilst also realising its targeted value increase?
Can your strategy be efficiently realised?
Strategies can be unclear or unrealistic. A significant proportion of management time is often spent dealing with issues rather than focusing on strategy implementation.
4straction helps to ensure that organisations have a functional and well-understood strategy, as well as steer the management's focus towards the key issues facing the company.
Board of directors
As a member of the board, you may often find yourself working primarily with the company's financial figures, with little access to key signs of change.
4straction offers the board real-time information about the company's outlook and realisation of the strategy. The service makes the production of board reports easier and ensures that decisions are passed between the board and the managing director.
Management team
The work of the management team focuses too heavily on the current situation and the past. The preparatory and background material required for decision making is often difficult to come by and everyday matters draw attention away from the strategic focus.
The tools used are inadequate for forming a joint vision for the future and creating a functional strategy.
4straction's service can help management and other teams' decision-making processes flow in a straightforward manner, as well as making sure the right parties are involved. This ensures greater accuracy in foreseeing future developments, and coordinates and ensures the implementation and monitoring of the management team's decisions.
CEO
As a managing director, you are too busy to formulate the clear and sufficient overview required for efficient decision making from fragmented information.
You end up making decisions based on inadequate information or find yourself putting off decision making.
4straction provides managing directors with the market data and figures required for decision making, supplemented with the organisation's outlook, and helps to keep focus on the key issues with regard to realisation of the strategy.
Do we to Focus on What's Important, not Just What's Urgent?
Does the increasing data flow help You see the Big Picture?
Create, Assign and track Decisions
The decision-making tool digitizes the meeting process. It keeps stakeholders informed on current and historical decision making.
Actionable insights
Agenda 360 aggregates observations, data and results from various sources to feasible initiatives to support decision-making. Ensure commitment beyond consensus.
Real-time alerts and push notifications
The service automates and controls the Agenda and ensures that a real-time shared snapshot is always available to management and teams.
Teams and groups
Ensure effective and inspiring engagement through teams and people. A visual team map helps guide the right information to the right people.
Can you create shared meaning from fragmented information?
Do you feel that the BI solution is rigid and requires a massive integration project?
Does the signals you get from the data transform into actionable insights?
Scoreboards and reports
The service automatically collects and connects data from anywhere in the organization. Visualize fragmented information into easy to understand form and share information to the right people at the right time.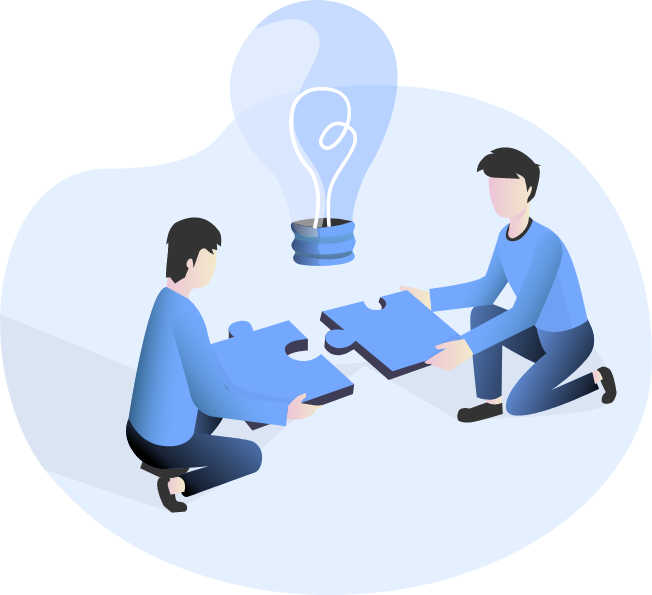 Connected budgeting
Take advantage of rolling forecasts and involve different parties in budgeting as needed. Excellent help in bolstering flexibility and business agility with financial management.
ML supported scenarios
The latest development is machine learning supported forecasting, which is revolutionizing the traditional way of budgeting.
Metrics and KPI´s
The service includes a comprehensive set of metrics and indicator management with advanced customization features as well as ready-made integrations and API for developers.
How satisfied are you with the results of your strategy?
Do we have a common understanding of the situation?
Is it clear to everyone what they are doing to implement the strategy?
Goals and breakthroughs
Provides an overall picture of the key objectives and steps to achieve them. Goals and focus areas on the key teams agenda make sure your strategy is visible and understandable.
Strategy planner
Visualized connections between different concepts provide an understandable basis for action planning. The result is an easy-to-maintain and communicative story of the journey towards the goals.
Action plan
Ensures teams work according to focus areas. Empower people to plan their goals and actions accordingly. Enhancing management systems leads to major improvements in results.
Status review
The strategy implementation and status update wizard will reveal problems at an early stage. Transparency makes it easy to see progress at all levels of the organization.
Can You spot what others do not see?
Does all the company's wisdom lay on the management team, or how do you get use out of the expertise in your organization?
Should you see the bad news while you can still do something about it?
Newsroom
Let automatic data retrieval take care of monitoring new market events. Save time by checking out the most important news and observations for your team in the newsroom.
Stakeholders and markets
The Market Watch features allow you to easily keep up-to-date with competitors, customers, stakeholders and trends.
Trend radar
With foresight tool You can recognize business-relevant phenomena and trends and their evolution. Spot what others do not see.
Analyse
You can efficiently establish your team's best ideas and consensus using the assessment and communication features together with the newsroom.